Jamaica is a Caribbean island country that has various herbs growing there that have lots of health benefits. Some of those herbs have been found to have good medicinal properties ideal for sexual performance. Below is a list of the amazing Jamaican herbs that will help to boost your sexual health performance: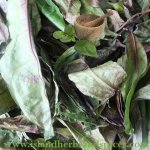 This is a small tree that belongs to the Moraceae family which is found in abundance in the Caribbean region and especially in Jamaica. Scientifically it is referred to as Trophis Rocemosa and usually the leaves and the bark of the tree is the most sought after for their numerous medicinal purposes. The tree is usually used as a sexual stimulant acting as sexual stamina booster in both women and men. It has been found to help people suffering from erectile dysfunction to regain their lost sexual drive.
Medina Medina is an herb that is widely found in Jamaica and the larger Caribbean region and it has a number of health benefits. This herb is very good at helping to deal with a number of sexual health issues, which include; boosting ejaculation volume, sexual pleasure, sexual stamina and endurance. Women who are expecting and people with hypertension are however advised to refrain from using the herb. Before embarking on a constant use of the herb to help provide you with any sexual health benefits it is better that you consult a qualified physician for more medical direction.
The Jamaican wood root tonic The Jamaican root tonic is purely made from Jamaican health beneficial plants and it helps in strengthening the body and spicing up the sexual life of a person. Popular ingredients blended to make this Jamaican root tonic include; Puron bark, black Wiss, Chaney root, Raw Moon, and Allman strength.
This plant that is so popular in Jamaica and was formerly known as Similaxofficinale. The plant is believed to have numerous health benefits and especially sexual health benefits, something that have been used in a number of sexual health supplements. It is a thorny plant that has long fibrous roots and is said to have been introduced to Jamaica by the Spanish during their occupation. It is believed the Spanish introduced it into the island from Central America to act as a remedy for syphilis. Usually the plant's roots are the ones harvested and cleaned and then boiled for at least 20 to 30 minutes. The solution which is often dark in color is then left in the container covered, to allow for its fermentation which can takes several days. When it is eventually ready for consumption it can sweetened with sugar or honey or consume as is but it is advisable that it be taken in moderate amounts. Women are advised not to take it in large doses as it often contains large amounts of testosterone content. Sarsaparilla solution will help you to boost your libido and sexual stamina and the good thing is that it can be used by both men and women albeit in moderate amounts.
Strong Back Root, Jamaican Viagra (Morinda Royoc)
Strong Back Root, Jamaican Viagra (Morinda Royoc)The common names are Duppy poison, Goat corn,Yellowroot, Cheese shrub, Morinda royoc, Red gal, Mouses pineapple, Yellow ginger,  and Yaw weed.
In Jamaica the root and fruit of the plant strong back (Morinda Royoc) are boil with other herbs such as Black Wiss, Chaney Root, Sarsaparilla, Puron Bark, Ra-moon Bark and All-man Strength. This tonic is use by Jamaican men to strengthen the body and increase sexual performances.